AIDA model is a method that was created by E. St. Elmo Lewis in 1989 for the purpose of sales call specifically, but over the years , it has been applied to various other purposes such as writing an email, sales pages etc.
It got really popular because it has an EASY to follow approach

What is AIDA  Model?
Attention -   Grab buyers/visitors attention by saying something that will grab their full attention.
Example:   In this video i am going to show you how to boost your revenue by 500%

Interest - Tell them something Interesting about the Product/Service etc
Example:  This Methods i am about to teach you has been used by Billionaires like Warren Buffet & Elon Musk


Desire -  Tell them what will happen if they received this product/service etc

Example:  With this exclusive methods,  your business will generate massive amount of profits.

Action - Tell them what to do!   Buy this,  Subscribe etc.
Example:   Click Here To Get access to these methods for just  $30 a month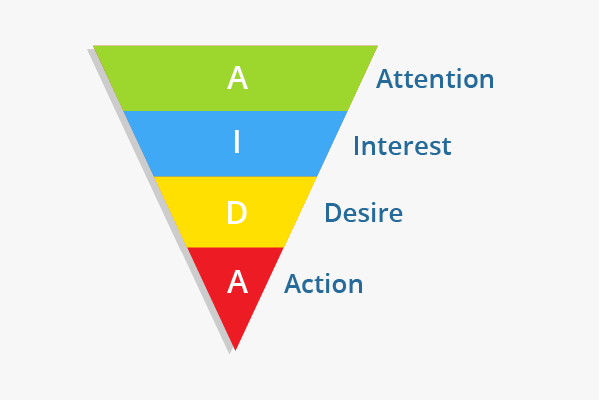 Where can you use AIDA Model?
Every GOOD sales call, videos,  emails & sales pages are all different forms of AIDA model.    You will need to practice is for a while & once you get used to it, you won't even have to think about it.

These days when i am writing a copy,  I often forget that i am using AIDA model but if you just think for a minute,  You know it's some form of AIDA model.